Everyone here has been so helpful in the past I thought I would give you all another shot at helping me find out where the heck a part belongs.
According to Bricklink the part is:
Wing Plate Bi-level 8 x 4 and 2 x 3 1/3 Up with Silver/Orange/Black UFO Logo Pattern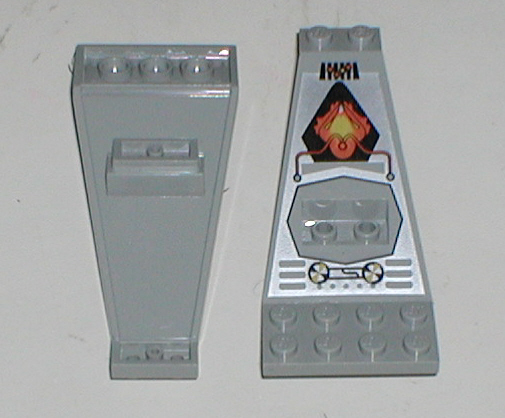 So, there is proof it exists and I have it in my hand, however, I can not find out which set it belongs to.
I have looked through all the UFO set inventories and I just can't find its home.
There are plenty of down slops, but not a single listed up slope.
As always all information is greatly appreciated.