Indexed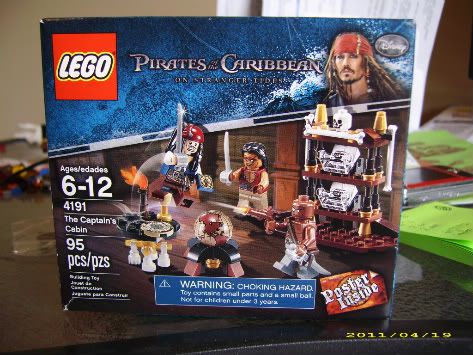 Set Details:
(Pirates of the Caribbean) Released April 18th 2011
95 Pieces with 3 Minifigs
Retail Price: $11.99 USD
Price Per Piece: $0.13
LEGO Description: In the dead of night, Captain Jack Sparrow sneaks into the captain's cabin to steal a coveted ship-in-a-bottle. As he turns to leave, two pirates jump out of the shadows. With nowhere to run, will he be able to fend them off and escape with the loot?
So this is my first ever review so please bare with me as I might leave out some important information.
So this is one of the new Pirates of the Caribbean sets that just released this week. It is Item 4191 The Captain's Cabin.

Minifigures:
This set includes 3 minifigures of which there is Jack Sparrow and two other pirates that are unnamed. Jack Sparrow has two faces that are available for display. The long haired pirate also has two faces while the "bald" one only has one face but has detail on the back of his head. However, the bald pirate does have a sword holder. (you cannot put the sword holder on Jack. His hair will get in the way.) They all have details on their backs.
Scared face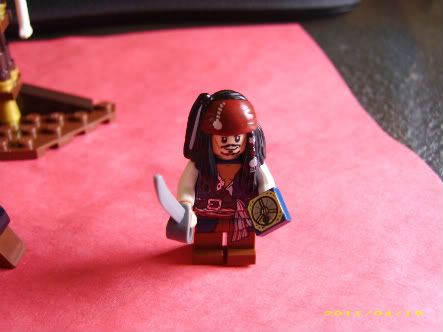 Suave face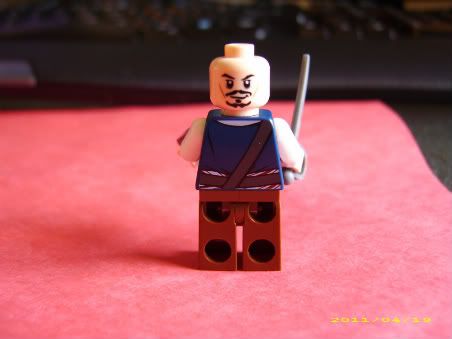 Jack Back detail
Pirate serious face
Pirate mean face
Pirate back detail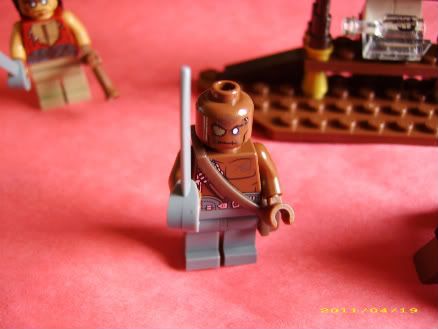 Bald Pirate
Bald Pirate back detail
Set details:
This set comes with a book case, globe, and a table. The book case has two shelves that hold two ships in a bottle.
Book case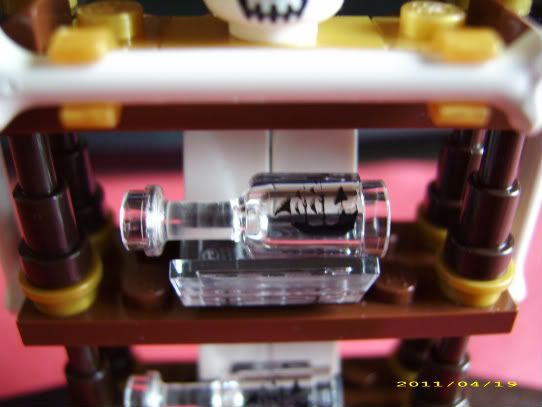 Ship in a bottle
The globe is pretty accurate with all continents and islands. The globe can fully rotate on its base.
Globe
The Captain's table has four legs made out of bone. It comes with a candle, goblet, and a circular map. The table fully rotates on the base.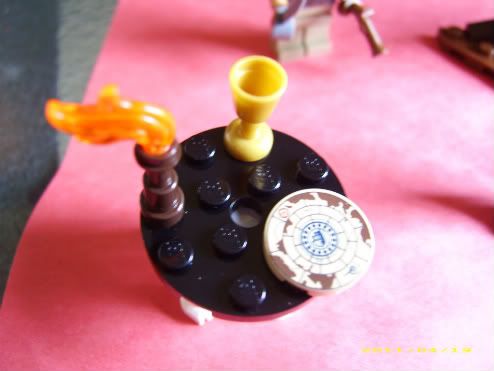 Table top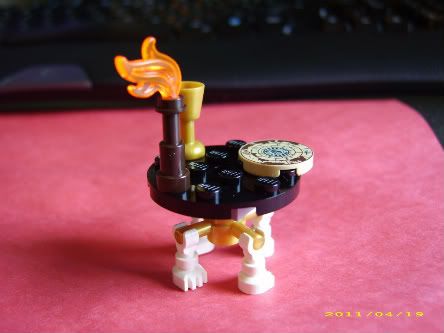 Table legs
You might have noticed that you get three swords, one gun, and one compass. However, there are extra pieces to this set and you end up getting an extra compass and an extra sword.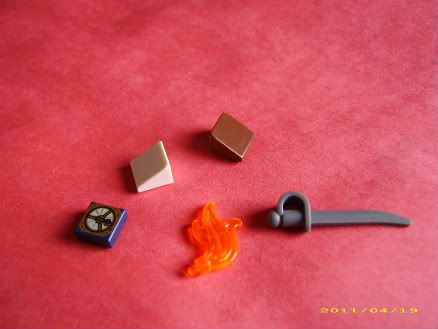 extra pieces
Conclusion: This is by far one of the best sets in the Pirates of the Caribbean line. For as little as you pay for this set you get some awesome stuff. There are no stickers in this set. All items are completely etched and have very good detail. I especially love the globe and the ships in a bottle. This set is definitely worth your $12. Go pick it up.
Also, some things I forgot to mention. You get a card inside the box that has Jack Sparrow on one side and on the other it has an access code so that you can unlock hidden treasure in the PotC video game. This set also includes a poster with Jack Sparrow on one side and pictures from the other sets on the other.