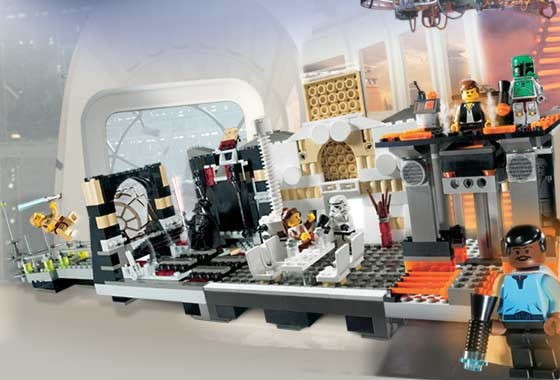 The set is rumored to be $599.99, which puts it over 5,000 pieces, closer to 6,000. Expected figures are:
Darth Vader
Luke Skywalker
Princess Leia
Han Solo
Lando Calrissian
Boba Fett
Lobot
Stormtrooper (Probably 2)
It will most likely include a platform for a millennium falcon, and they'd probably have it in a way that either the UCS version or the regular version could be placed on it.
I'd be very happy if they made it in a way that the Carbon Freezing Chamber from before would attach
If this is released, it would be the first variant in 15 years, so it would be very welcomed to us fans. I'm hoping the $600 price tag means we'll be getting a nice set that would be significantly more detailed than the original. Instead of another Assault on Hoth set that just serves to upset Lego fans.